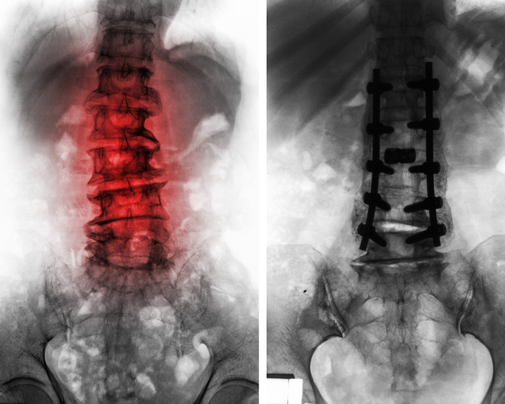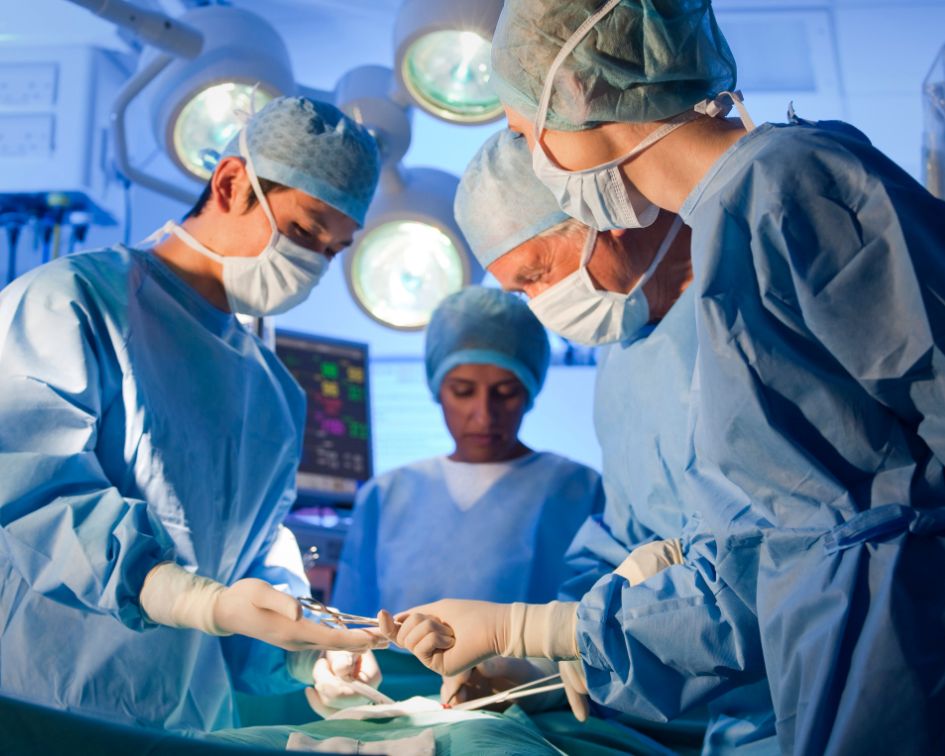 This is a very common question that, sadly, doesn't have a simple answer. While most people often tend to think of the expense purely in terms of the bill they receive, there are other associated expenses that start to add up. Modern Concepts is here to provide some information that will allow you fully understand the financial complications associated with back surgery. Keep in mind that each case is going to vary based on severity of condition, type of insurance, and the procedure done. The outline below is based on the national averages and assuming an average level of severity (how bad your back is).
​
The Price Of Back Surgery- Fusions
The expenses of back surgery comes down to two main components: 1) the expenses of the medical facility (where you're having it done) as well as the costs associated with the medical providers (surgeon, anesthesiologist, pathologist etc).
The average out-of-pocket expenditures for a single-level back fusion could be as little as $65,000 for Medicare patients, and  $100,000 for patients with private insurance (Blue Cross and Blue Shield, United etc.) However, in a more costly location like New York or LA, these expenses can be 2x/3x the national average. This change can be attributed to the cost of providers in a specific geographical region (certain areas are more expensive than others) or the amount of providers available (areas with provider shortages can be more expensive than others).


How Do the Costs of Preventative/Chiropractic Care Compare to Back Surgery?
While the average costs of back surgery can be very expensive (average of $65,000-$70,000 in 2021), chiropractic/preventative care can be relatively inexpensive. Be advised, there are certain conditions that preventative/chiropractic care might not be effective in treating. Be sure to have your back diagnosed by a medical professional to decide the best course of action.
Assuming that you are a candidate for chiropractic care, the costs compared to surgery are relatively inexpensive. For starters, most insurance plans have chiropractic care/preventative care as benefit that cover your treatment after your deductible has been met. These benefits are typically a part of your overall deductible which means that your treatments will help you meet your deductible as you complete more visits.
In the scenario where you have a high deductible, or do not have insurance at all, most offices will agree to a cash plan anywhere between $1,000 and $3,000 depending on the severity on how many visits the providers prescribe. When compared to the costs of surgery, preventative care is much cheaper assuming you are a candidate for the treatment.
In summation, the first step to treating your back is to have it diagnosed by a licensed physician. Assuming you are candidate for chiropractic, the second step is to see if your insurance plan covers chiropractic care. Always ask for open communication from the provider's office regarding your treatment. Now is the perfect time to act with preventative and chiropractic care, surgery down the road will be significantly more expensive out of pocket.